Happy Thanksgiving #SpringdaleFamily!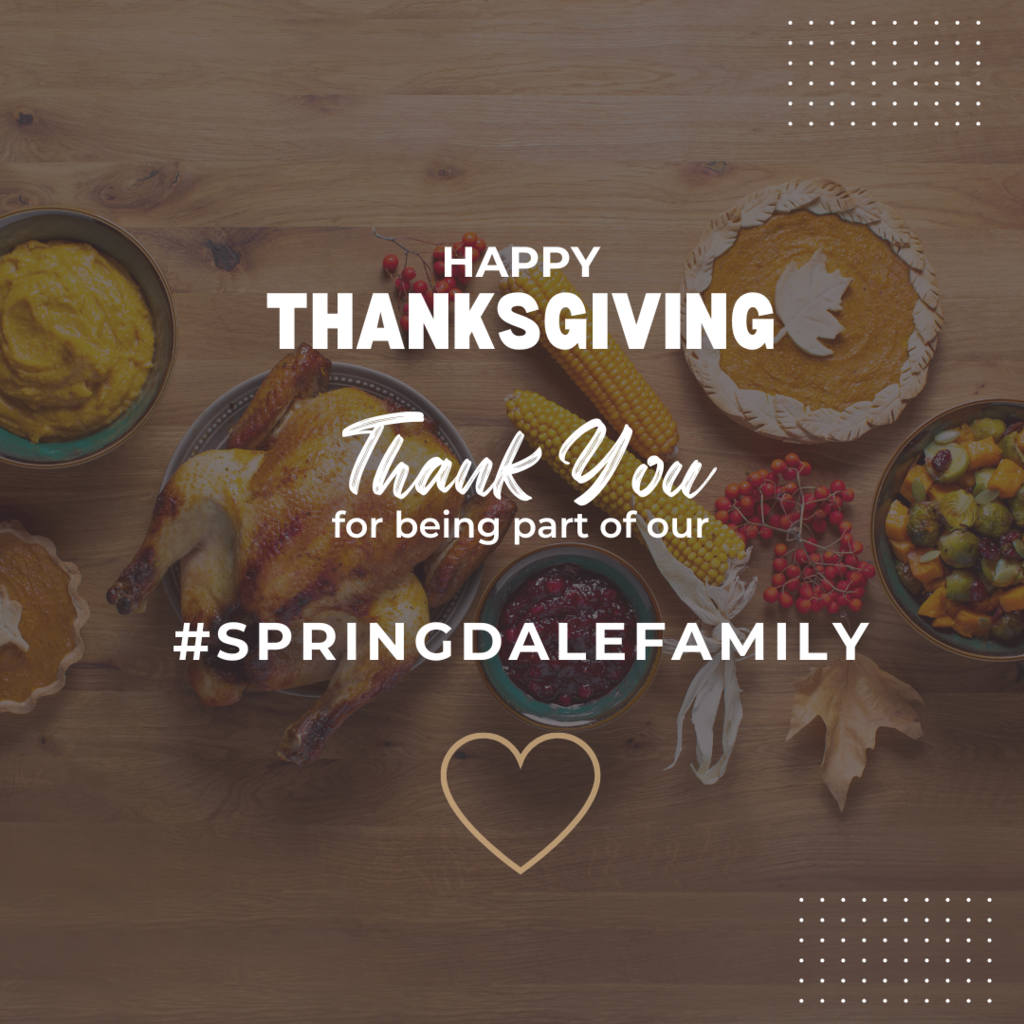 What is your pick for Thanksgiving? #WeAreThankful!

#WeAreThankful!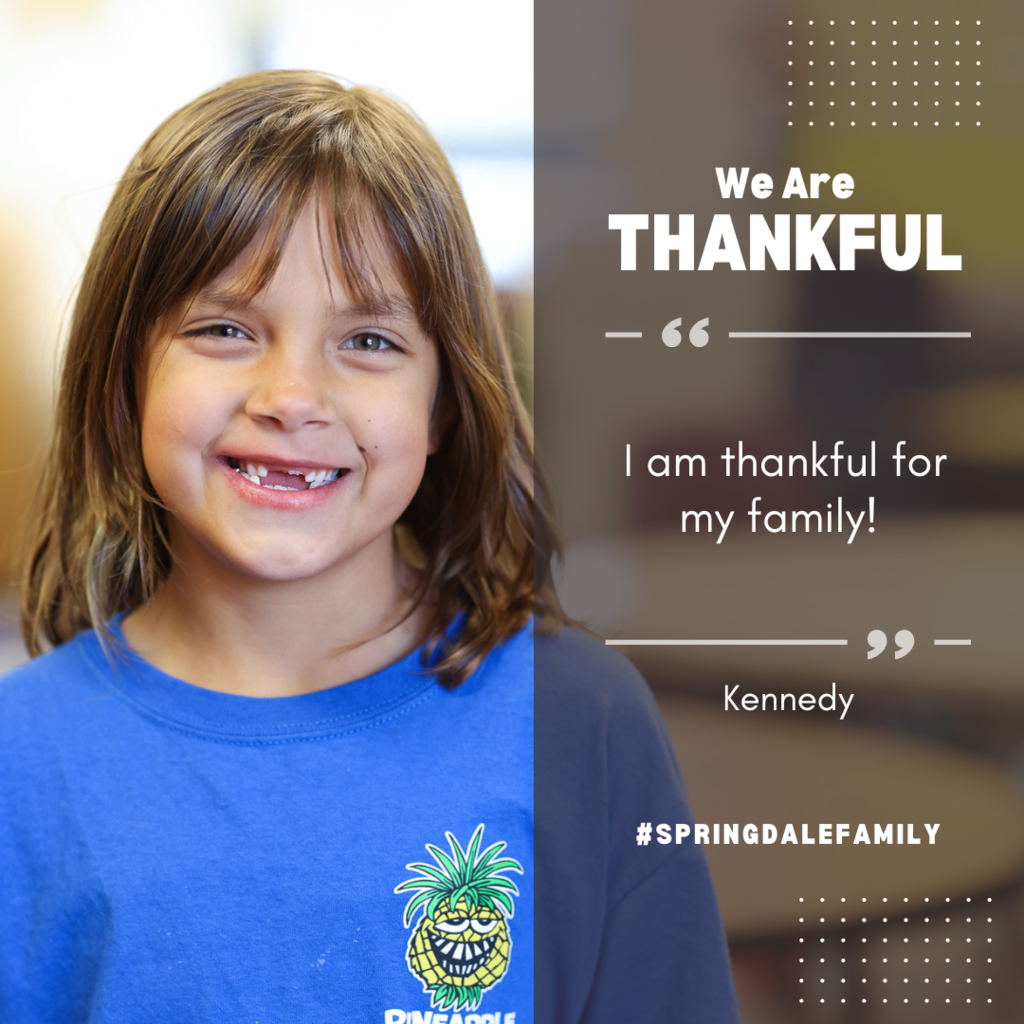 #WeAreThankful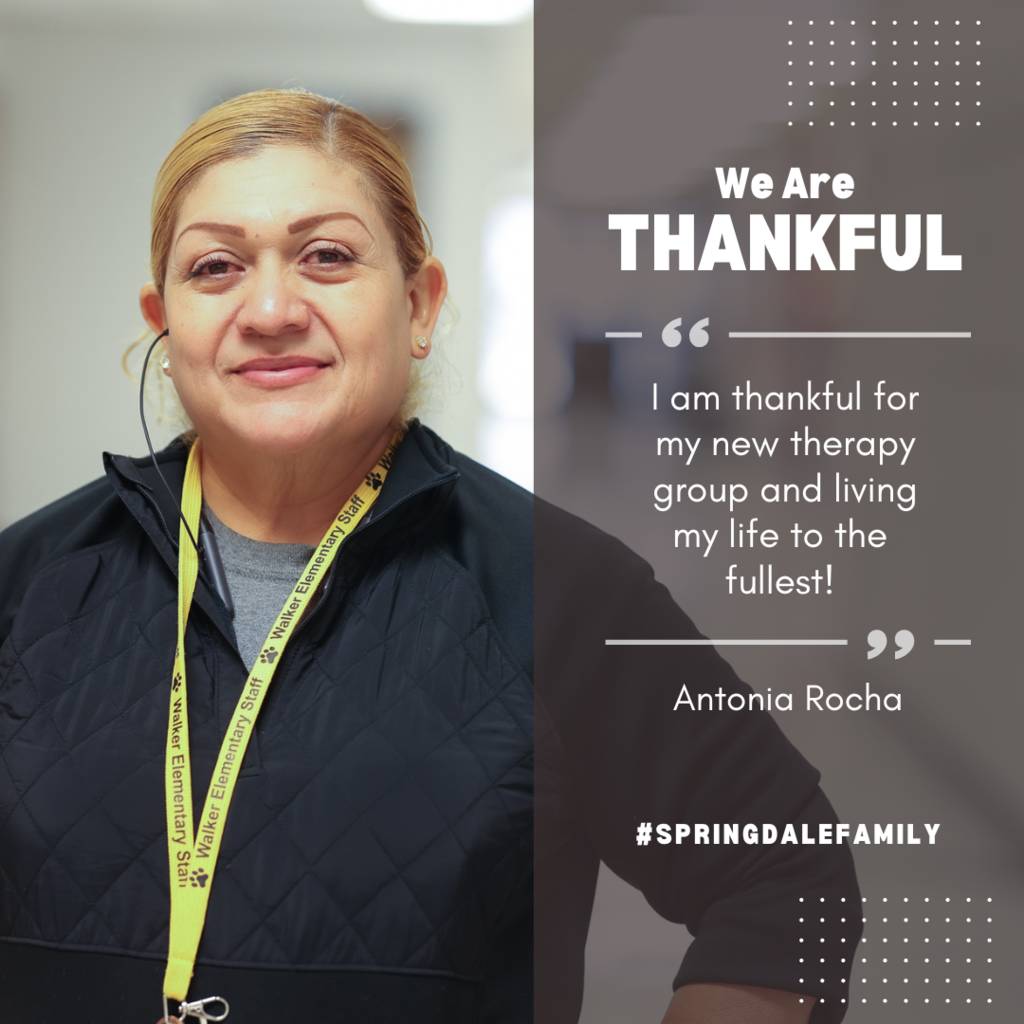 #WeAreThankful!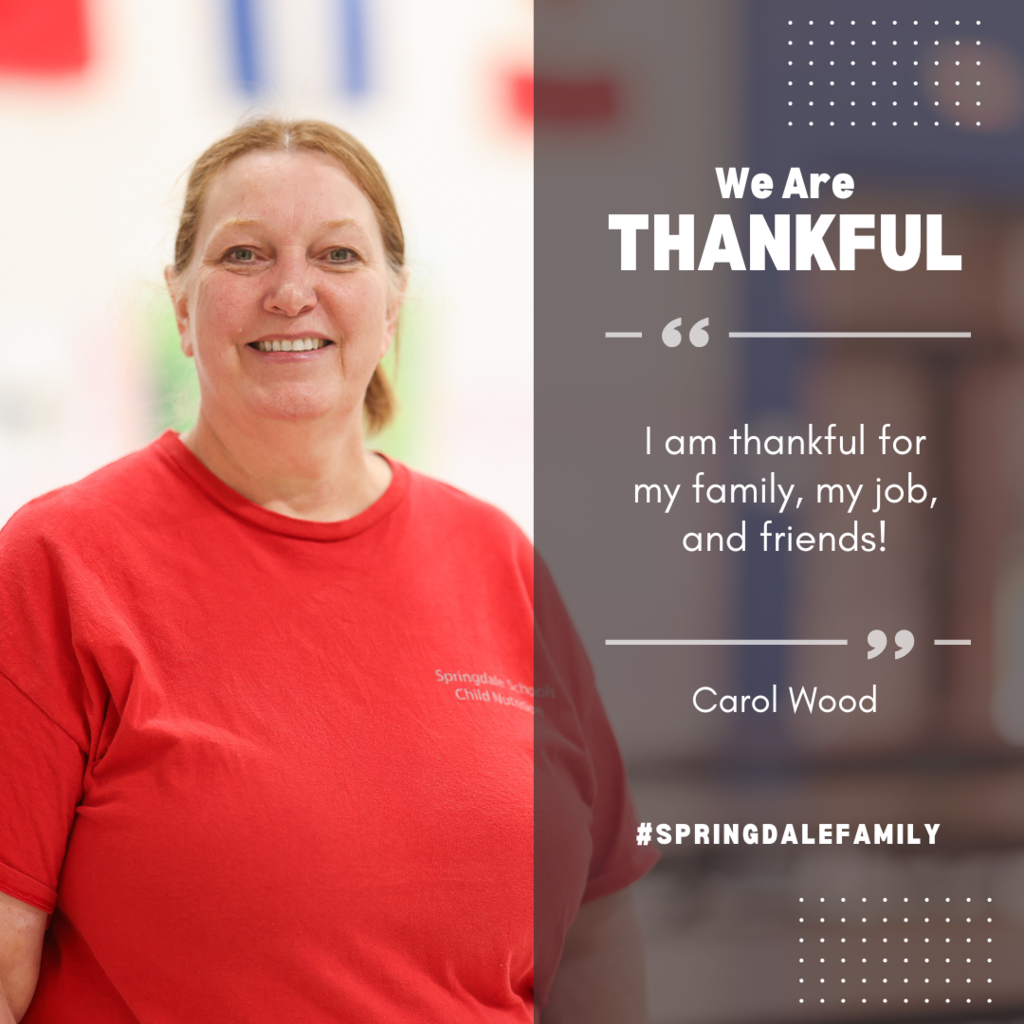 #WeAreThankful!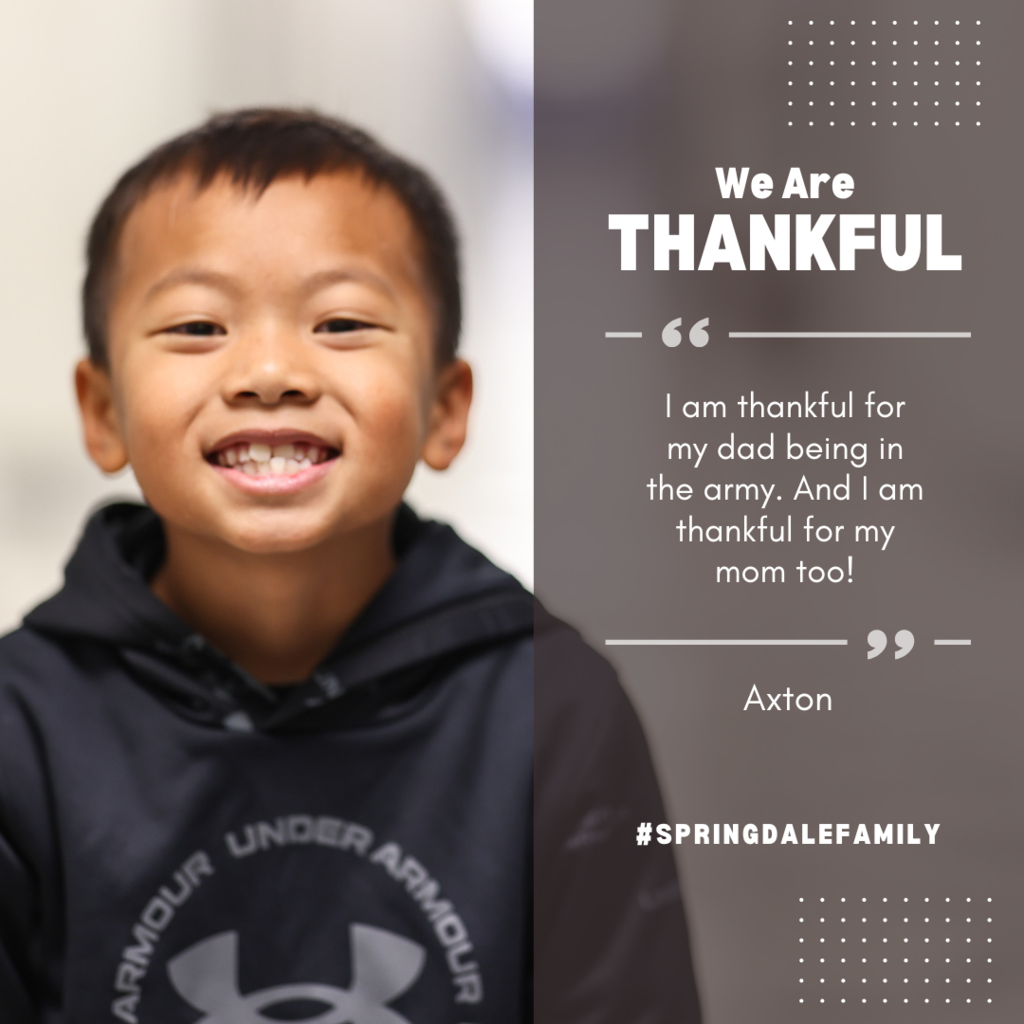 #WeAreThankful!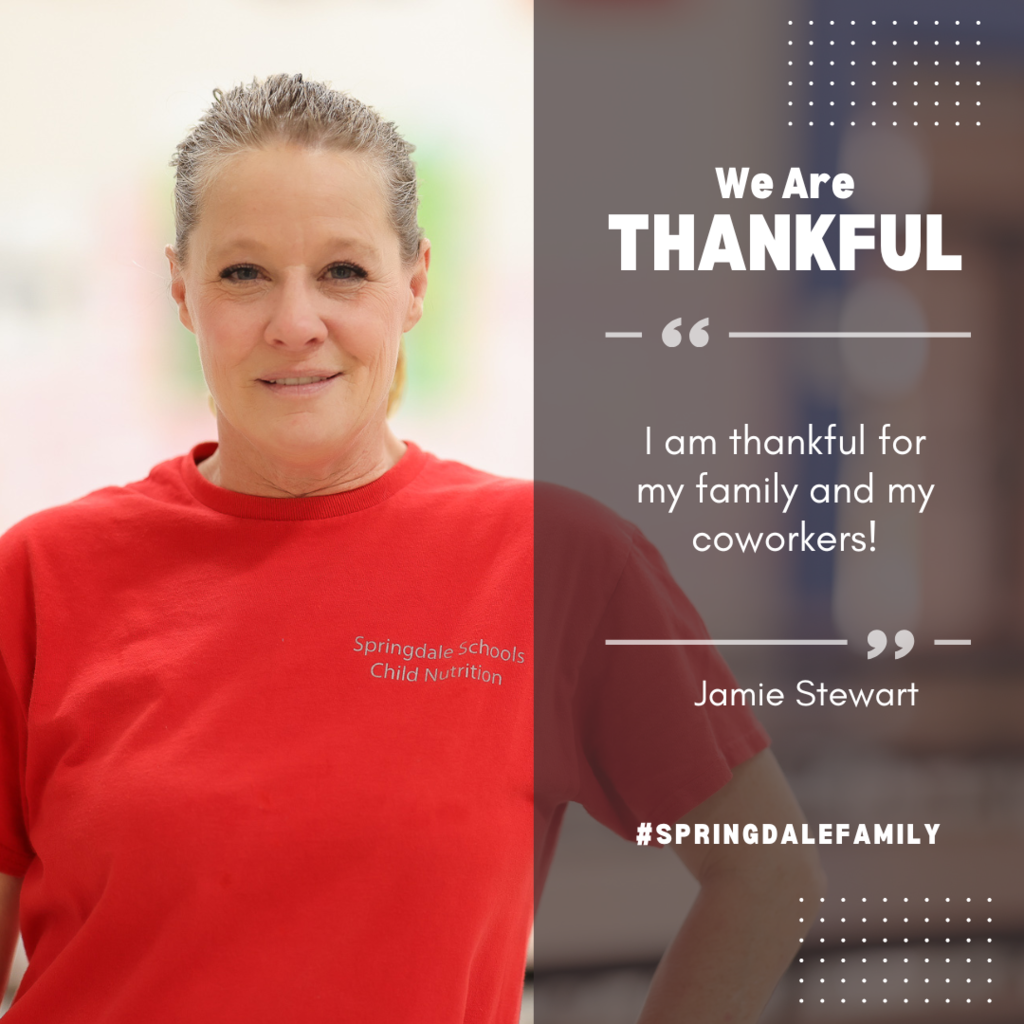 #WeAreThankful!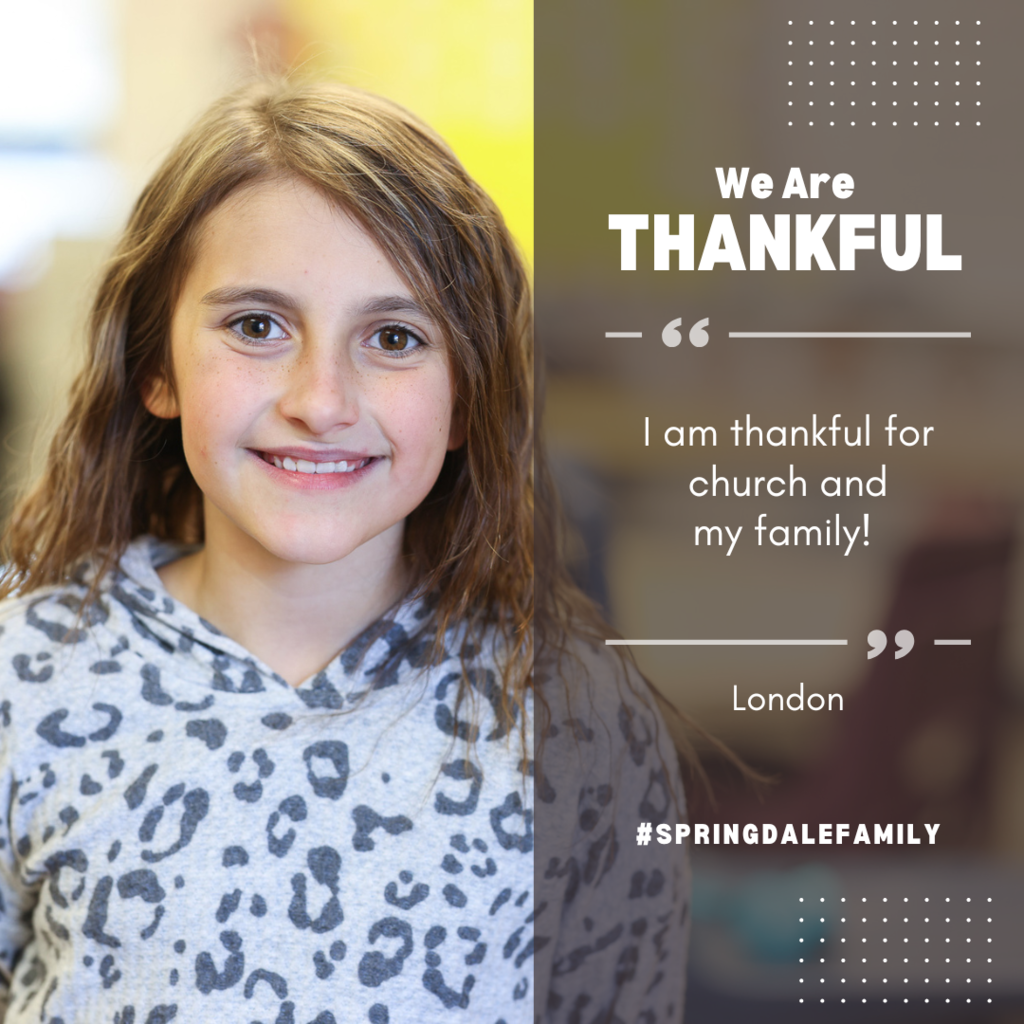 #WeAreThankful!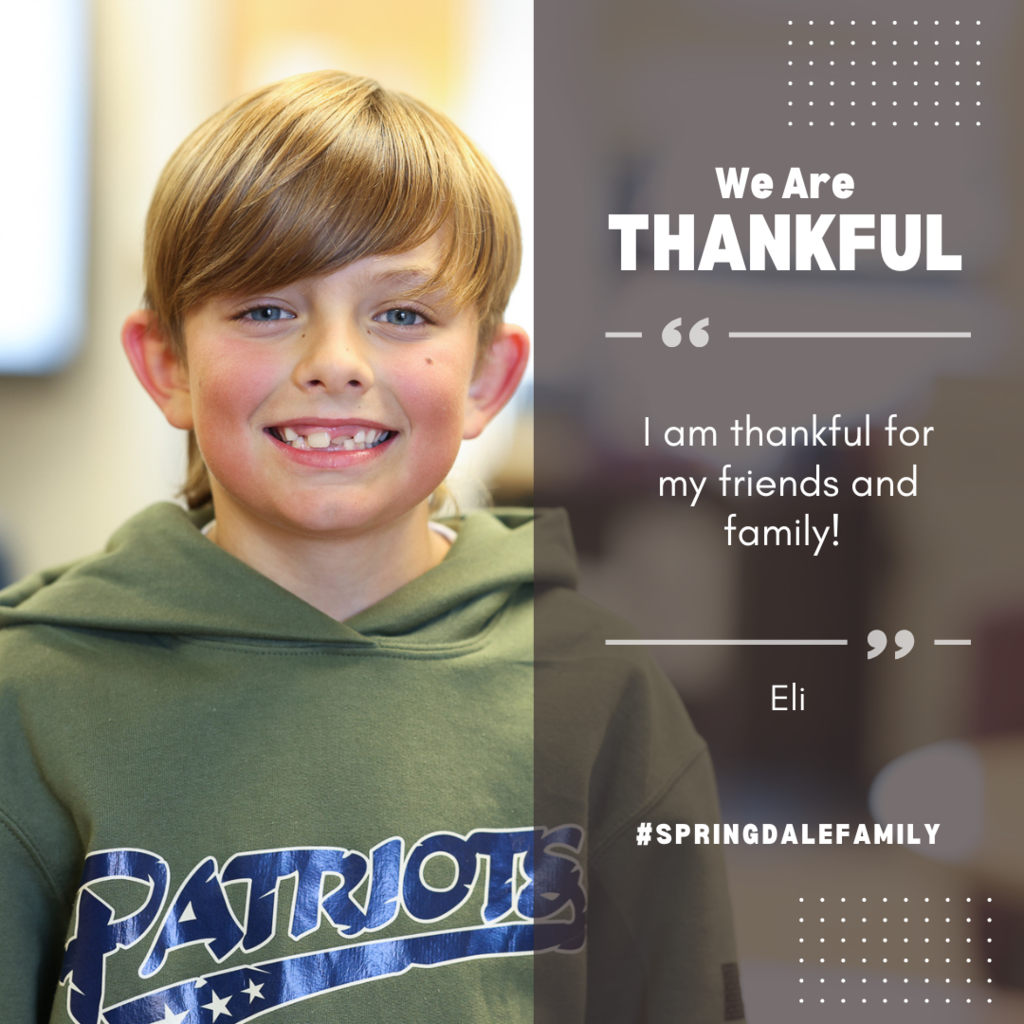 #WeAreThankful!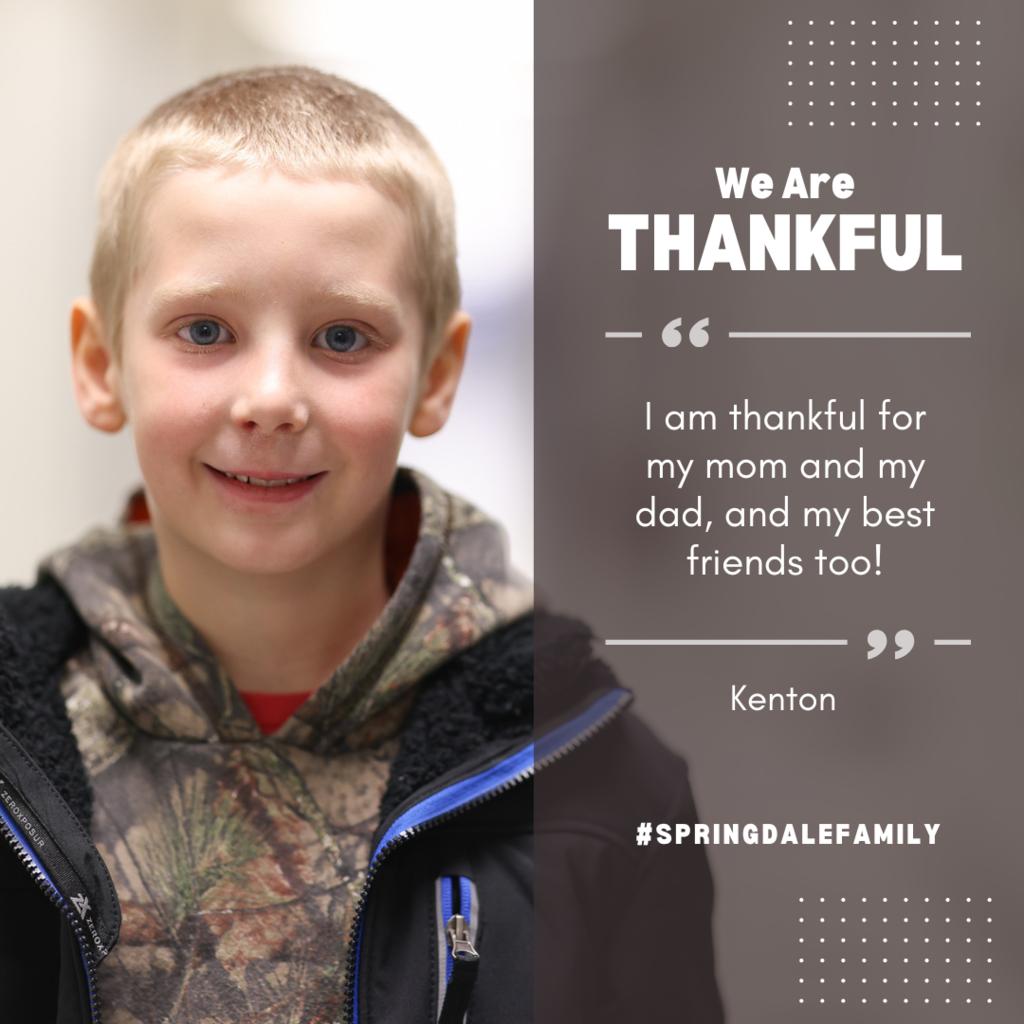 #WeAreThankful!

Have a great break #SpringdaleFamily! Please share in the comments with us what YOU are thankful for this season! #WeAreThankful

We Are Thankful! #SpringdaleFamily

What are you thankful for this year? Let's see what students, teachers, and staff had to say! #WeAreThankful #SpringdaleFamily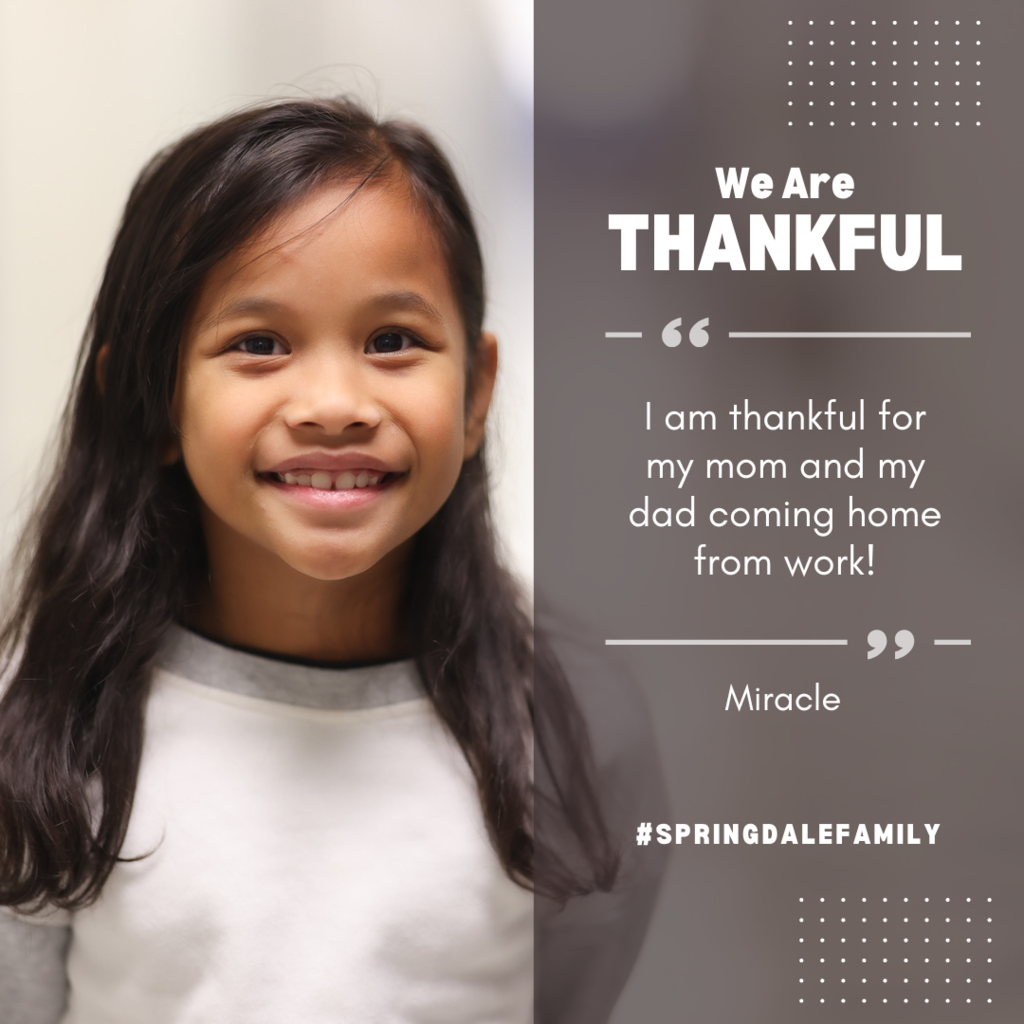 'Tis the season for The Springdale Public Schools Caroling on the Creek! Mark your calendars for a magical night of caroling, celebrating, and Santa Claus! December 2nd you can hear Holiday Classics from every elementary, middle school, junior high, and high school music program in Springdale!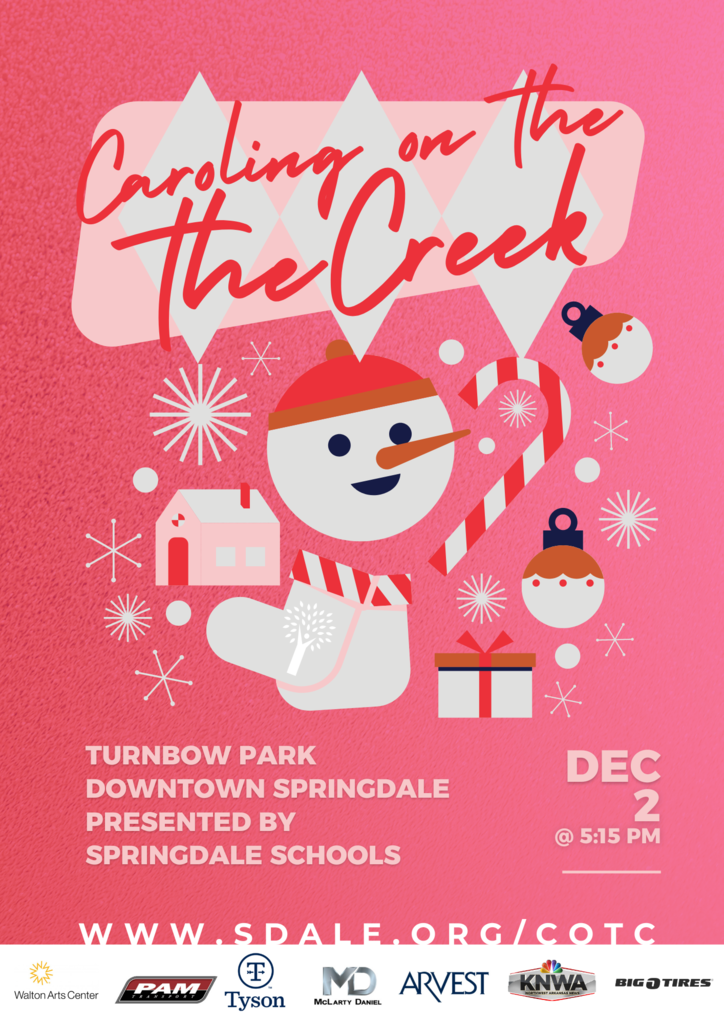 BITTS Being Better Across the district, there is an army of people who work behind the scenes to make sure teaching and learning can happen. These folks are our support services. One of the facets of that is Technology support. With all of the technology being provided for student learning, it is vital that it works. And when it doesn't we have the resources to fix it. Every building in the district has at least one person assigned to it for this work. The first line of help is our Building Information Technology Technician (BITT) team which takes care of these issues. We would like to take a moment to recognize two of the individuals who have gone above and beyond to ensure the students and staff at HBHS have what they need to be successful. Heather Parrish and Dawn Stover have worked together at HBHS for just a short time, but have made a big impact. They each started out at BITTs in other schools and have many years of experience doing this work. Heather is our senior Technician on the BITT team and Dawn is not too far behind. Since coming together at HBHS they have organized, optimized, and standardized the workflow, processes, and procedures being done to support student learning from a technology perspective. They were honored at a Technology meeting on October 26th and received a certificate of appreciation from the Technology Director, Paul Miller, for their work. Pictured is Tristan Davis, District workstation Support Technician, presenting them with their certificates. Shown from left to right are Heather Parrish, Tristan Davis, Dawn Stover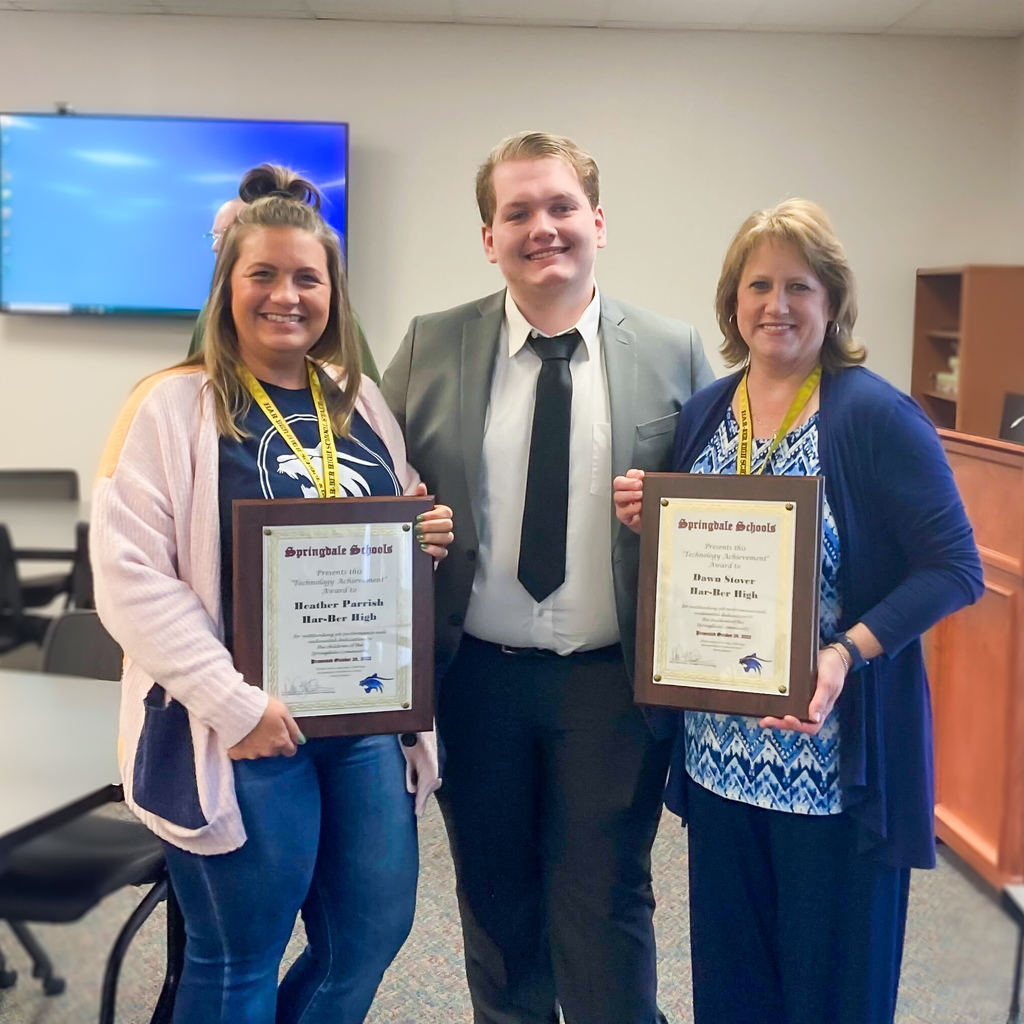 Thank you, William Quintana, for nominating Angela Moore's Monitor Elementary class for the JB Hunt Adopt-A-Class Program! JB Hunt gave Moore two $500 gift cards to purchase class supplies and dropped off some special gifts for students today at the school! #SpringdaleFamily

Support the Springdale High School volleyball team!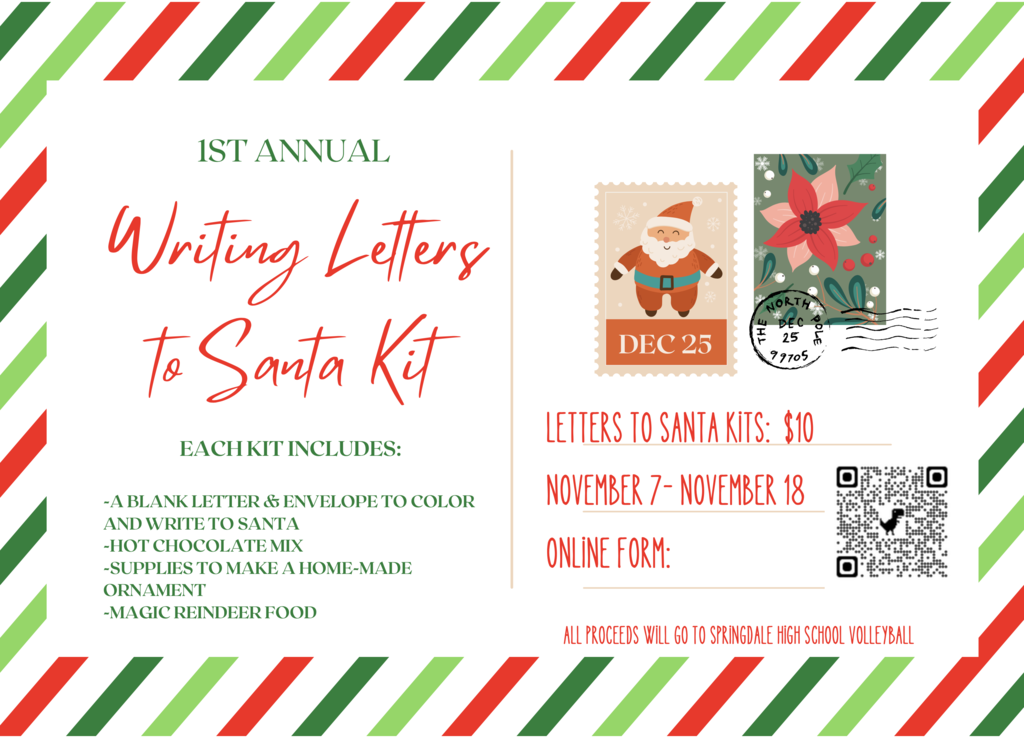 The Springdale Public Schools Education Foundation on Oct. 19 honored its latest Cornerstone recipients at the 11th Annual Cornerstone event. The event was featured at The Apollo on Emma and brought together over 150 guests. This year's event honored four outstanding community members. Beverly Charleton received the Retiree award, Earlene Henry received the Patron award, Mike Lutrell received the Alumni award and Thurman G. Smith received the Legacy award.
https://www.smore.com/4yucfq

November is National Homeless Youth Awareness Month. Springdale School District social workers would be happy to assist any family that is experiencing homelessness through our Families in Transition program (FIT program). Please take a few seconds to review the below infographic. Please scan the QR code and complete the Google form if your family is experiencing any of the below living situations. Once this form has been completed, a school social worker will contact you. Form:
https://docs.google.com/forms/d/e/1FAIpQLSeZC4x3f-tlAhCgl3grcyiPru4N90IMIaO6JT8erY1UNWjlYw/viewform